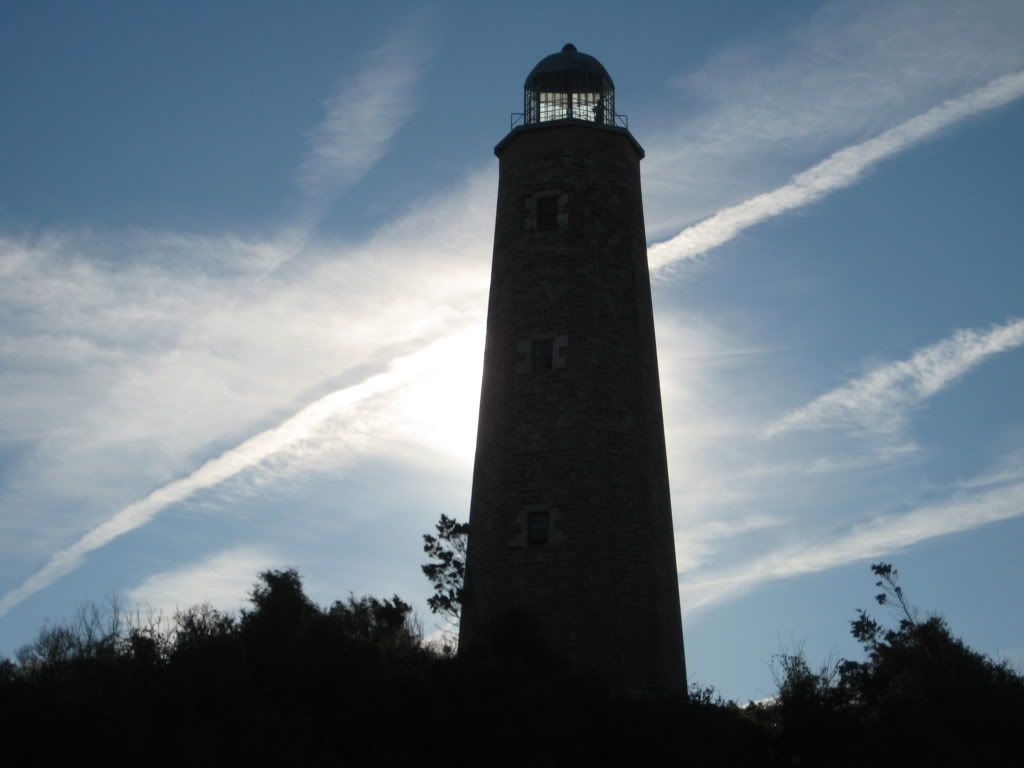 One of the most historically significant lighthouses in the nation stands at the mouth of the Chesapeake Bay, not far from my home. Commissioned by Alexander Hamilton in 1791 and completed the following year, the Old Cape Henry lighthouse was partly made of sandstone collected from the same quarries that provided material for the US Capitol and the White House. George Washington approved the first keeper, and the structure is the third oldest lighthouse in the country.
Throughout the 18th century colonists lit a makeshift beacon fire on this spot to guide ships to safety. But robbers would often seize this light and bring it further south to lead vessels into treacherously shallow waters, where they would break up and become stolen booty. After workers finished the octagonal 90-foot structure, its first keeper was Laban Goffigan, a man from Norfolk who used fish oil to light the lamp. It was replaced by a new light at the end of the 19th century. However, when the sun shines behind it at the end of the day it seems like the keepers are still climbing the stairs with oil to keep the dark seas safe. Click
here
for an entire collection of shots of both this light and the new one, which stands next to it.
You can read more about the lighthouse
here
and
here
. And the book
Ghosts, Witches & Weird Tales of Virginia Beach
has stories about the light and surrounding area, including some sightings of a ghostly soldier and a fictional tale of a keeper who failed his duty one fateful night and now wails from the lighthouse on the anniversary of a shipwreck he caused.
But maybe you're interested in solid history... and possibly treasure. Shipwrecks do abound in these waters, and some have not been emptied of loot.
The Atlas of Shipwrecks and Treasure
by Nigel Pickford lists two interesting sites. The
Merida
, now located 55 miles off the coast of Cape Charles (the opposite coast of Cape Henry) went down in 1911 with a cargo of almost 30,000 lbs. of silver. Salvage crews went over the wreck once in the 1930's and once in the 1980's, but Pickford notes that it's unclear how much they extracted. Another wreck, further out, is the
Samoa
, which sank in 1918 with a cargo of silver. The atlas does not record the amount or any salvage. For additional wreck information, sonar images, and GPS data you should check out the blog of writer and TV producer
Jim Baugh
. Happy hunting.